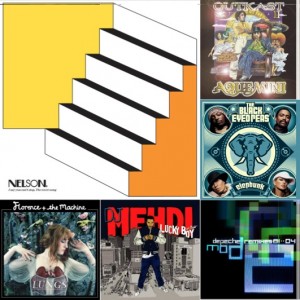 Après Halloween la semaine dernière, aujourd'hui on exorcise. Quand ça va pas, parfois il faut hurler pour que ça sorte. Crier en musique ce qu'on ne peut pas dire.
Expulsion est là pour ça.
a
Bonne écoute et comme toujours, toutes les critiques sont les bienvenues !
a
a
Tracklist
Intro : Signatune (Thomas Bangalter Edit) – DJ Mehdi
Da Art of Storytellin' Part II – OutKast
Enjoy The Silence 04 – Depeche Mode
Anxiety – The Black Eyed Peas
Drumming Song – Florence & The Machine
I Say You Can't Stop (DatA Remix) – Nelson.